CMA Fest | Nashville 2017 Review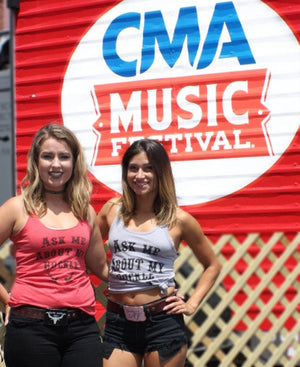 CMA FEST 
CMA Fest 2017, you did not disappoint!  We were more than happy that our buckle slangin' led us back to one of our favorite cities in the country, NASHVILLE! This year during CMA Fest you could get your Wallet Buckle fix at two locations downtown. We had one booth in Fan Fair X and one booth in Honkey Tonk Alley right in the action on Broadway. 
Such a fun-filled weekend in Music City, full of, you guessed it, amazing live music, BUCKLES, beers, and lots of laughs! Can't wait for next year!
-----------------------
Which beer drinking babe wore it best??? 
See ya next year CMA Fest!